Presentation
If you are looking for quality cosmetic and plastic surgery in Hungary in Budapest, you are at the right place. Indeed, SwissMedFlight is the Swiss specialist in cosmetic surgery interventions of the Hungarian capital. Our surgeons and clinics offer high-end medical care at affordable prices. Expert in medical care for international patients, our infrastructure will allow you to obtain the best aesthetic and plastic surgery care safely and achieve more than 80% savings on prices in the United Kingdom of these treatments.
Your Advantages

Private clinics accredited internationally
English assistance throughout your treatment
Over 80% savings on UK prices
Premium brands and materials
Only 2h30 flight from the UK
Internationally renowned plastic surgeon
Body and Face Cosmetic Surgery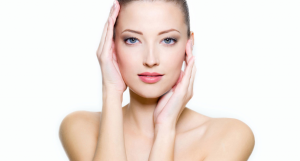 Cosmetic surgery is a branch of plastic surgery whose goal is to improve the aesthetics and harmony of the face and body. It allows you to regain a younger physical appearance, correct an unsightly physical appearance and harmonize the proportions of different parts of the body and face.
Cosmetic Facial Surgery
Face and Neck Lift
We offer different facelift procedures: face lift, cheek lift, mini facelift, neck lift, neck lift and face lift. Facelift is a procedure that involves tightening the skin and muscles of the face and / or neck to rejuvenate the face.
Nose Surgery
Nose surgery or rhinoplasty is a surgical procedure that aims to improve the shape of the nose, such as removing a lump on the nose, changing the tip of the nose or reducing the size of the nostrils.
Chin Surgery
Chin surgery or genioplasty is an aesthetic surgery whose purpose is to change the shape of the chin, thus harmonizing the balance of the face. The procedure will correct a chin away or reduce the size of a chin too salient.
Eyelid Surgery
Eyelid surgery or blepharoplasty can be performed on the upper and / or lower eyelids. This procedure will for example remove bags under the eyes or correct drooping eyelids.
Lip Augmentation
The increase of the lips can be done on the upper lip and / or lower lip. The procedure can be performed by implanting PermaLip silicone implant or by injection of hyaluronic acid.
Cosmetic body surgery
Breast surgery
Breast surgery includes several types of intervention. For women, breast augmentation with breast implants, lipofilling (fat transfer) or Macrolane, breast reduction or breast lift. For men, a gynecomastia will reduce the volume of the chest.
Liposuction
Liposuction or liposculpture is an aesthetic surgery whose purpose is to remove excess fat. When a balanced diet or physical activity fails to remove this excess fat, liposuction is an effective and quick way to lose that fat.
Abdominoplasty
Tummy Tuck is an operation that removes excess skin from the region of the abdomen, between the pubis and the belly button. This cosmetic surgery is often combined with liposuction for patients wishing to regain a flat stomach.
Prices of Medical Procedures Abroad
Performing your cosmetic surgery abroad will allow you to obtain medical care of similar quality and superior in the UK at prices that are much more affordable. As a result, you can save more than 80%, including travel.
Aesthetic and Cosmetic Surgery in 4 steps
Your cosmetic and plastic surgery in Budapest in Hungary takes place in only 4 steps:
To get started contact us and get a free quote online.
Then book your flight tickets, we will take care of booking your accommodation, appointments and transfers between the airport and the clinic.
Then perform your cosmetic surgery in one of our private clinics in Budapest.
Finally, do a final post-operative medical check-up after a few days of rest on the spot and leave safely.
Why Choose Hungary and Budapest for Your Cosmetic Surgery?
First, one of Europe's leading medical tourism destinations – Medical tourism in Hungary is enjoying growing success. Indeed, the reputation of Hungarian doctors quickly made noise in Europe. More and more English patients come back satisfied with their medical treatment abroad.
Secondly, a high level of training – The level of training is high in Hungary and the diplomas recognized throughout the European Union. The Semmelweis University in Budapest attract many students from all over Europe. The techniques taught are among the most advanced. Most of the doctors we work with have international experience and regularly attend national and international plastic surgery conferences.
Third, accessibility – At 2:35 flight from the UK, Budapest is easily accessible. In addition, airlines such as EasyJet, Ryanair or WizzAir, offer daily flights at very attractive rates.