What is Female Hair Transplant ?
A female hair transplant or hair transplant for women is a hair surgery that involves restoring the bald area of the scalp.
We offer our clients the FUE (Follicular Unit Extraction) hair restoration surgery method. This allows natural and lasting results and without visible scars.
In addition, we offer for women, hair transplants FUE without shaving hair. Thus, you can return directly to work after the intervention.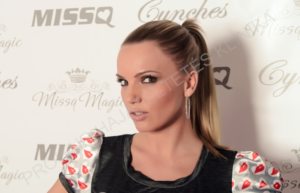 Thanks to the latest medical advances in the field of hair surgery, hair transplants have experienced a boom in recent years. Today, one out of every three hair transplants practiced in our clinic concerns a woman.
Female hair transplant is the only effective solution to treat cases of androgenetic alopecia and other permanent hair loss. It allows to unlock frozen situations for years, brings a significant aesthetic improvement and effectively resolves the psychological torments that can result in excessive and permanent hair loss of hereditary or hormonal type.
Female Hair Transplant Benefits
 A definitive solution for your baldness problems
 FUE transplant for women without shaving
 More than 24 years of experience in hair restoration
 1 or 2 nights at the hotel and SPA Belvedre **** included
 Airport – hotel – airport transfers included
 PRP treatment included
 Competitive prices abroad
 Written guarantee
Hair Transplant for Women Cost
The cost of female hair transplant will depend on the number of grafts to implant. We offer hair transplants for women in Budapest at affordable prices for all budgets. Thus you can save up to 80% on the price of hair implants in UK or in Central Europe.
You will find more information on the price of hair transplant for women by consulting our price list of FUE hair transplants.
Finally, you can also contact us by e-mail at info@swissmedflight.com to obtain your quotation remotely.
Understanding Hair Loss in Women
A woman's hair loss or alopecia is a common problem and affects almost a third of women at some point in their lives. Contrary to what one might think, hair loss is not a phenomenon that only affects men.
Thus, 40% of individuals suffering from hair loss are women. Long ignored by doctors, hair loss problems in women can have dramatic psychological and self-esteem consequences, as well as serious illness.
In both men and women, some causes may be common to both sexes: scar on the scalp, state of stress or some serious diseases can cause abnormal hair loss.
Diffuse Alopecia
Diffuse alopecia, certain drugs, dietary deficiencies or diets, can cause in woman a diffuse alopecia (telogen effluvium). These organic disorders cause diffuse hair loss (alopecia). In this type of alopecia, a change of diet or drug stop, are enough to stop the hair loss. Peaks of hair loss can also increase with the seasons. In this case of alopecia, our dermatologist and hair surgeon can give you advice.
Alopecia Areata
Alopecia areata, it is about a hair loss by spot. It is a particular and rare form of hair loss and is origin remains unknown. An iron deficit could be responsible for this type of hair problem.
Androgenetic Alopecia
Androgenetic alopecia in women before menopause, this is a progressive and definitive hair loss / alopecia. His cause is partly hereditary.
Androgenetic alopecia after menopause: this is the most common case of hair loss in women. As its name suggests, hair loss occurs after menopause where the protective role of female hormones disappears. It is a definitive alopecia.
Traction Alopecia
The alopecia of traction also called alopecia of the bun, is a hair loss caused by certain hairstyles. Here, it is a definitive hair loss of non-hormonal type.
Treatment of Female Androgenetic Alopecia
As mentioned above, this is the most common form of hair loss in women.
A treatment with minoxidil or anti-androgens (hormone treatment, not authorized in the United States with side effects and teratogenic risks) allow to delay the effects with a moderate efficiency, but are not a solution to term.
When hair loss is permanent, the only solution left is hair transplantation.
This technique consists in taking hair with their roots (grafts) in the preserved areas, as well as in the back or on the sides and then relocating them to the level of the bald areas.
This is called FUE for Follicuar Unit Extraction. It is a very effective technique that has been proven since the early 2000s. In the case of female androgenetic alopecia, it mainly concerns the frontoparietal area (the upper part of the skull).
Hair Transplant Candidate
When no alternative treatment works and hair loss is permanent, a female hair transplant is the only solution to permanently solve a problem of baldness.
Thus, hair implants in women can solve the following problems:
androgenetic alopecia
traction alopecia
cover scars
cover burns
restore the bare parts
restore the front line or the vertex
Female Hair Transplant Procedure
Quotation
We quote your quote remotely. To do so, simply send us pictures of your hair so that our surgeon and dermatologist can establish your quotation.
Consultation
A consultation takes place before your hair transplant. We will ensure during this one of the quality of your donor zone, its vitality and its density. We will review your expectations and ensure that all points related to the surgery have been understood.
Length of Hair Transplant
We implant up to 1'000 grafts per day. For example, a hair transplant in women requiring 2'000 grafts, will be done in 2 days.
Anesthesia
The hair transplant takes place under local anesthesia.
Procedure
The hair restoration takes place at the hair clinic. In a warm and pleasant environment. You can watch TV or listen to music during your hair surgery. Breaks are provided so you can stretch your legs or go to the bathroom.
The rest of the procedure is similar to a FUE type hair transplant.
 Learn more about FUE for women
After the Hair Transplant
You will be able to return the day after the intervention.
The hair surgeon will provide you with the necessary medication for a quick and comfortable recovery.
You will be able to take your first shampoo 2 days after the intervention.
The first 3 days, it will sleep high head.
During the first week, you will have to wear top-of-body clothes with zippers or buttons to avoid tearing the grafts when you change clothes.
Crusts will form at implanted grafts. You will have to avoid touching them and letting them down on their own.
You can resume the sport 2 weeks after the intervention ..
Finally, it will protect from the sun, avoid swimming and sauna during the healing period (1 month).
Risks and Complications of a Hair Transplant in Women
As in any surgery, a hair transplant carries risks and complications. The risks and complications of FUE capillary surgery are rare. By closely following your surgeon's recommendations, before and after the procedure, you will be able to reduce them as much as possible.
Results of Hair Transplant for Women
The improvement after a hair transplant is appreciable after 1 year. Hair regrows immediately after the operation, then fall back 2 months after the intervention to finally push back definitively. The results bring to the woman an improvement of the esthetic aspect and a return of the confidence in oneself.