What is a FUE Hair Transplant without Shaving ?
We offer a FUE hair transplant without shaving the hair technique.
Moreover, it is a unique FUE technique developed in 2008 by our hair surgeon and called the NLHT for No Look Hair Transplant.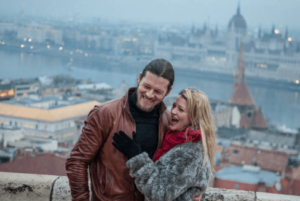 Indeed, the vast majority of hair clinics shave the hair of patients. This is to facilitate the collection and implantation of grafts.
With us, you do not need to have the head shaved to perform your hair implants: we cut only the hair that will be implanted in the bald area.
To do so, it is necessary to present the day of surgery with a hair length of 2 inches in the donor area, that is to say, the back of the head, between the two ears.
Benefits of FUE Hair Restoration without Shaving

No need to have the head completely shaved before surgery
Discrete hair transplant to your surroundings
Return to work possible the day after the intervention
FUE technique without shaving for women and men
Cost of a shave-free Hair Transplantation
| Price hair transplant | FUE with shave | FUE without shaving |
| --- | --- | --- |
| Consultation and quotation | 0 | 0 |
| 1'000 grafts | 1'500 euros | 1'900 euros |
| 2'000 grafts | 2'800 euros | 3'200 euros |
| 3'000 grafts | 3'300 euros | 3'600 euros |
 Learn more about the price of hair transplants
Procedure of Your Hair Transplant without Shaving
The course of a FUE hair transplant without shaving is exactly the same as for a FUE type hair transplant. The only difference is that you have to come with a hair length at the back of at least 2 inches. Only the hair used for the transplant will be cut. The donor area will be covered by the remaining hair.