What is the Cost of a Hair Transplant?
The cost of a hair transplant will depend on several factors. For example: the country, the city, the technique used (FUE or FUT), the experience and reputation of the hair surgeon, the running costs of the clinic, the medical team, etc.
It should be noted that FUT techniques are generally less expensive than FUE hair transplants because they require less time.
Finally, we offer a FUE hair transplant with or FUE without shaving. The technique without shaving requires more time, so it is slightly more expensive.
Average Price of a Hair Transplant
Here is an overview of the average price of a hair transplant in Europe.
| Country | Average price of a hair transplant |
| --- | --- |
| Hungary | 1'600 euros |
| Turkey | 1'600 euros |
| Switzerland | 5'400 euros |
| France | 4'200 euros |
| UK | 3'600 euros |
Price of a Hair Transplant in Budapest Hungary
We offer hair transplants at affordable prices in Hungary, Budapest. You can save up to 80%, all inclusive, on the price of your hair implants abroad. In addition, for a much higher quality. Indeed, we work with one of the best European specialists for your hair transplant.
Price list of hair transplants in euros at the 1st of January 2018.
| Price hair transplant | FUE with shave | FUE without shaving |
| --- | --- | --- |
| Consultation and quotation | 0 | 0 |
| 1'000 grafts | 1'500 euros | 1'900 euros |
| 2'000 grafts | 2'800 euros | 3'200 euros |
| 3'000 grafts | 3'300 euros | 3'600 euros |
What the Cost of Your Hair Restoration Includes
Manual FUE hair transplant (not robotic)
Quotation and free consultation
Hair surgeon with more than 24 years of professional experience
PRP solution for the preservation of grafts
FUE with or without shave
1 or 2 nights 4-star hotel, breakfast included
Airport Transfers – Hotel – Airport
Postoperative medication
Written guarantee on all our treatments
What the Cost of your hair transplant does not include
Plane tickets
Taxi between your hotel and the clinic
First and last night of hotel (see our offer below)
Extra hotel night
We offer you 1 or 2 nights hotel accommodation in the following hotels: Belvedere Budapest Hotel or Castle Garden Hotel. In addition, we take care of your reservation. For extra nights, we can book them for you at a preferential price of 50 euros / night.
Get Your Free Quote Online Today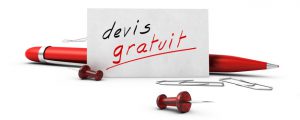 In order to get a free quote remotely, just send us pictures of your hair by email at info@swissmedflight.com
We will estimate on the basis of your photos the number of grafts to implant and the final price of your hair implants.